First founded in 1970, EW Greene and Son has been providing quality service to our community for 40 years.  It is our belief that our customers should receive the highest quality work possible.  When you are happy, then so are we. 

The building pictured at the left was the first on our site.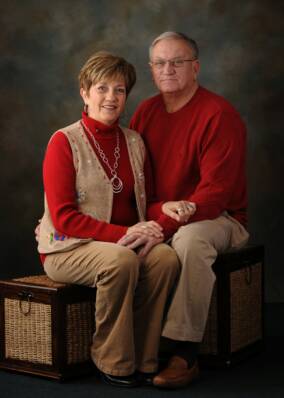 The owners of the company, EW & Betty Greene (pictured at right) have built the company around family principles and their faith in God.

A retired Navy officer, EW has extrensive knowledge in heating and A/C repair, as well as, installation of new systems in existing residential and commercial properties and new construction.  He has an unlimited electrical license and his H-2 and H-3 HVAC license.

Currently, they enjoy spending time with their families, which consist of three adult children and their spouses and their 8 grandchildren.